Congratulations FBLA! We brought home medals in 8 district events!! We have 6 students qualifying to go to state competition!!! The following students are state-bound: 1st Place - Journalism, Katie Martin 2nd Place - Graphic Design, Harley Allee & Intro to Parliamentary Procedure, Allison Ballenger 4th Place - Agribusiness, Shelby Dotson & Intro to Business Communication, Maryann Walker 5th Place - UX Design, Zoe Richardson District medals awarded to all of those going to state and to the following teams: 4th Place: Intro to Event Planning & Broadcast Journalism - Elaina Buckley, Bevin Kreisel & Maryann Walker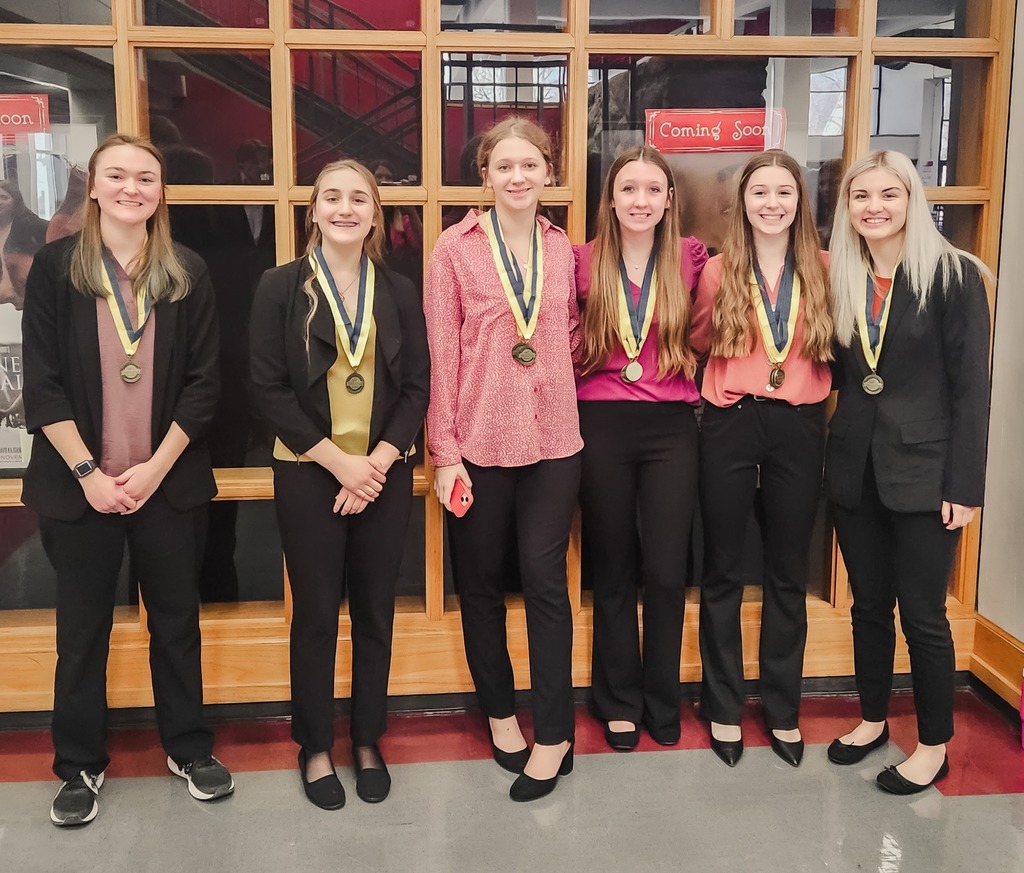 Check out all of our Honor Roll students & other academic awards. We are proud of you!! ELEMENTARY 2nd quarter Academic Award: Lainee Breshears, Maison Goodman, Parker Schilb, Easton Ramey, Jase Riley, Paisley Brown, Kennedi Alford, Janniah Perry, Jaydon Sanders, Caleb Smith, Mark Cosurco, Lyla Killion, Lidiya Kyvyrzhik, Kemper Caton 2nd quarter Mighty Mustang Award: Paidyn Brown, Max Donets, Audrianna Belton, Bayler Luetjen, Tate Rice, Teagen Gorrell, Brynn Franke, Brooklyn St. Cyr, Jackson Kahrs, Bristin McGinnis, Elizabeth Novak, Grady Wilbanks, Artem Plotnic, Anna Novak 2nd Quarter Honor Roll: 5th Grade: Cooper Arnett, Easton Bailey, Katrina Donets, Lyla Killion, Colton Moore, Levi Narron, Kate Strange, Grady Wilbanks, Alexis Zink, Hannah Cornine, Mark Cosurco, Skylar Knull, Liana Kozlenko, Gabe Lukashevich, Lily Narron, Elizabeth Novak, Sergey Pylypovets, Brock Townsend 6th Grade: Cassidy Ballenger, Tommy Bom, Elijah Cornine, Olivia Harding, Max Kozhukharenko, Kelsey Newton, Artem Plotnic, Kemper Caton, Madalyn Garrison, Mackenzie Hunter, Colt Leicher, Azaria Silchuk, Lillian Stevens, Lidiya Kyvyrzhik HIGH SCHOOL: A Honor Roll: 7th - Makayla Arnold, Gannon Killion, Hayden Meyer, Jozy Richardson, Ava Smith & Jessica Zarate 8th - Hunter Benson, Nouvelle Debord, Bristen Douglas, Veronica Fayuk, Deanna Kozlenko & Natalia Kyvyrzhik 9th - Sofi Amaya, Elaina Buckley, Gabe Franke, Dimitry Galuha, Kinley Garrigus, Emma Kirchu, Caleb Martin, Gabriella Meyer, Emma Newton, Elliot Nieters, Malachi Russell, Carlee Sanders & Maryann Walker 10th - Timmie Allee, Taylar Arnold, Allison Ballenger, Olivia Butler, MacKenzie Eager, Aubry Hollon, Matthew Kozlenko, Kayden O'Bryan & Kevin Zarate 11th - Shelby Dotson, Cade Fagg, Trinity Lorenz, Abigail Martin, Valerie Meyer, Marina Rechun, Maisie Richardson, Zoe Richardson, Kathryn Shane, Karli Smith, David Thomlinson, Grace Walker, Hannah Watterson, Austynn White & Madelyn Willmuth 12th - Harley Allee, Grant Burson, Jeremiah Hursman, Samantha Johnson, Gavin Killion, Katie Martin, Isaac Nieters, Esther Pichinevsky & Lain Tichenor B Honor Roll: 7th - Evan Buckley, Valeriya Cosurco, Jaxsyn Staton, Slavic Donets, Jacob Hunter, Levi Klein, Samuel Martin, Braydon Rayl, Brenden Ulmer & Kaylee Vaughan 8th - Brody Adler, Kyrsten Hursman, Alina Orlov, Isabella Plotnic, Chase Sanders, Connor Thorp, Kimberly Watterson, Cooper White & Arthur Zeisset 9th - Jake Bales, Nathan Boss, Zanah Butts, Abby Davis, Anastasia Donets, Alysan Dotson, Ava Frame, Bryce Hieronymus, Bevin Kreisel, Elijah Loesing, Tucker Narron, Dane Palmer, Kimbree Pummill, Grayson Vaughan & Aiden Weber 10th - Treshaun Allee, Blaine Arnett, Hunter Arnett, Nichole Banner, Jazminn Butts, Tanner Dohrman, Kelin Garrigus, Nicholas Hall, Tanner Johnson, Gage Killion, Livy Lyne, Chase Walbourn & Alyssa Wombles 11th - Jason Boss, Owen Caton, Lilia Galuha, Alexis Jolly, Alex Novak, Mariam Smolyuk, Korgin Stovall & Carter Watterson 12th - Braden Allred, Tobias Anderson, Jace Bales, Caitlin Chitwood, Caden Crooker, Emily Davis, Devon Halsey & Trapper Johnson

Mark your calendars...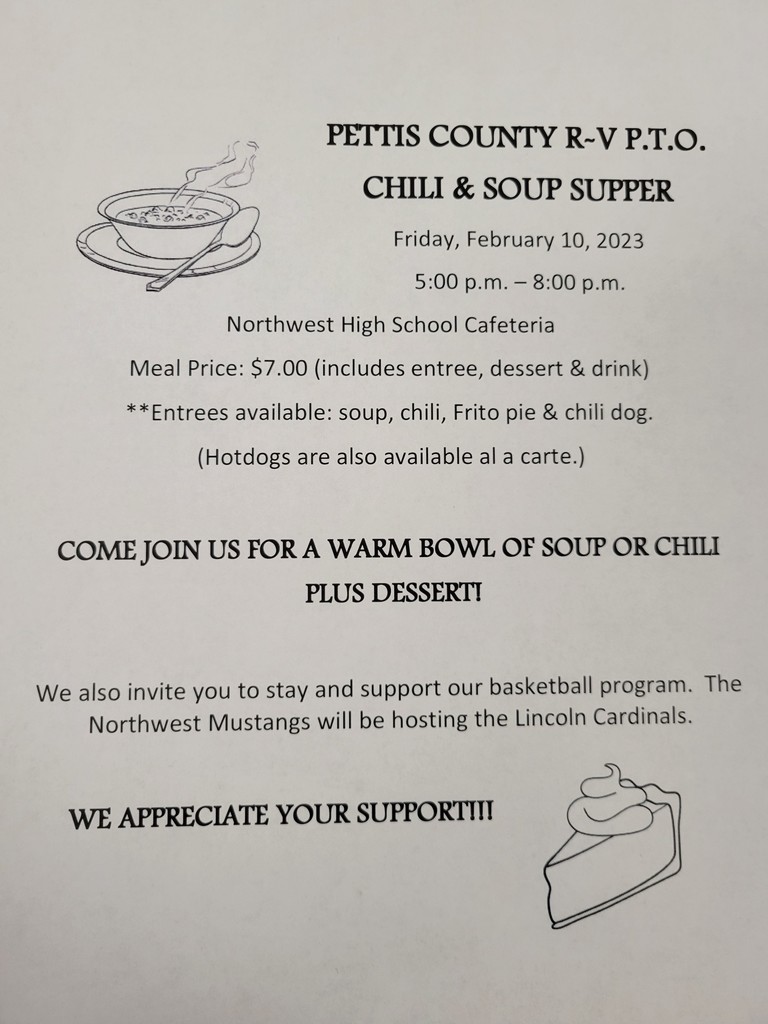 Junior High Boys play this Saturday, Feb. 4th at 9:00am in the Kaysinger Conference Tournament in Stover.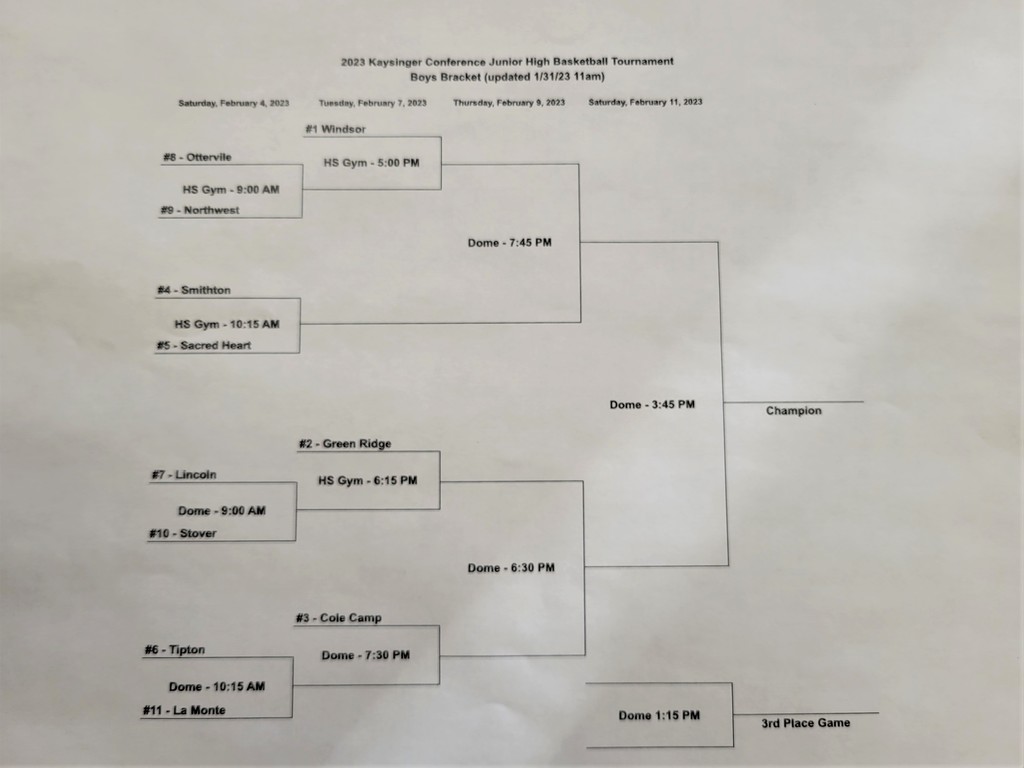 NWES Spirit Week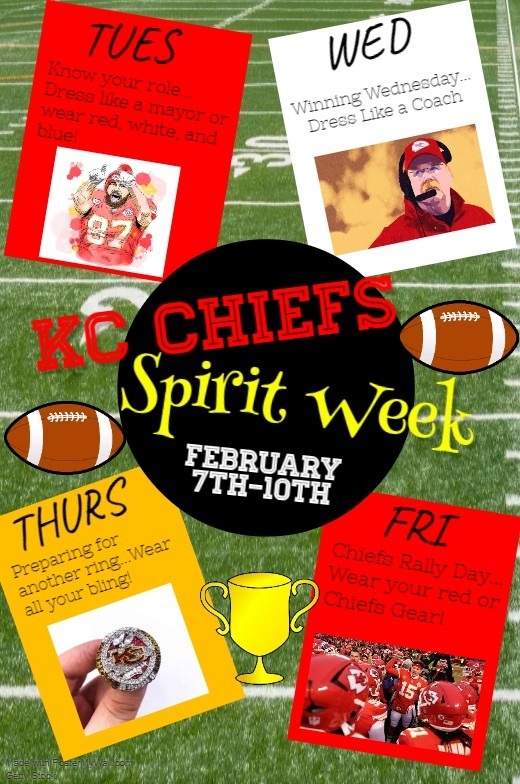 SCHEDULE CHANGE & CLARIFICATION The community meeting scheduled for Tuesday, January 31st has been moved to Wednesday, February 8th at 6:00pm. Northwest is simply considering what the pros and cons of moving to the I-70 Conference might be. No official offer has been made by the I-70 Conference. This is a very beginning stages conversation for something that may never happen. Thank you

Thank you to the Sheriff Department. Today there was a deputy in the high school for a short while. He was just making his rounds, supporting the school district. We appreciate the Sheriff Department's service and commitment to Northwest.

INVITATION: Tuesday, January 31st NW is hosting an open community forum to listen to patron input. The I-70 Conference has invited us to move our membership from the Kaysinger Conference to the I-70. The meeting will be in the high school library from 6:00-7:00pm. If you would like to share a thought or ask questions without attending the meeting then please email Mrs. Fagg at
afagg@nwmustangs.org
. Thank you
Due to inclement weather, Pettis County R-5 schools will be closed today, January 25th.

Kaysinger Basketball Tournament Cost to attend all Kaysinger basketball tournament games: $5 for ALL adults K-12 students and younger are free NO passes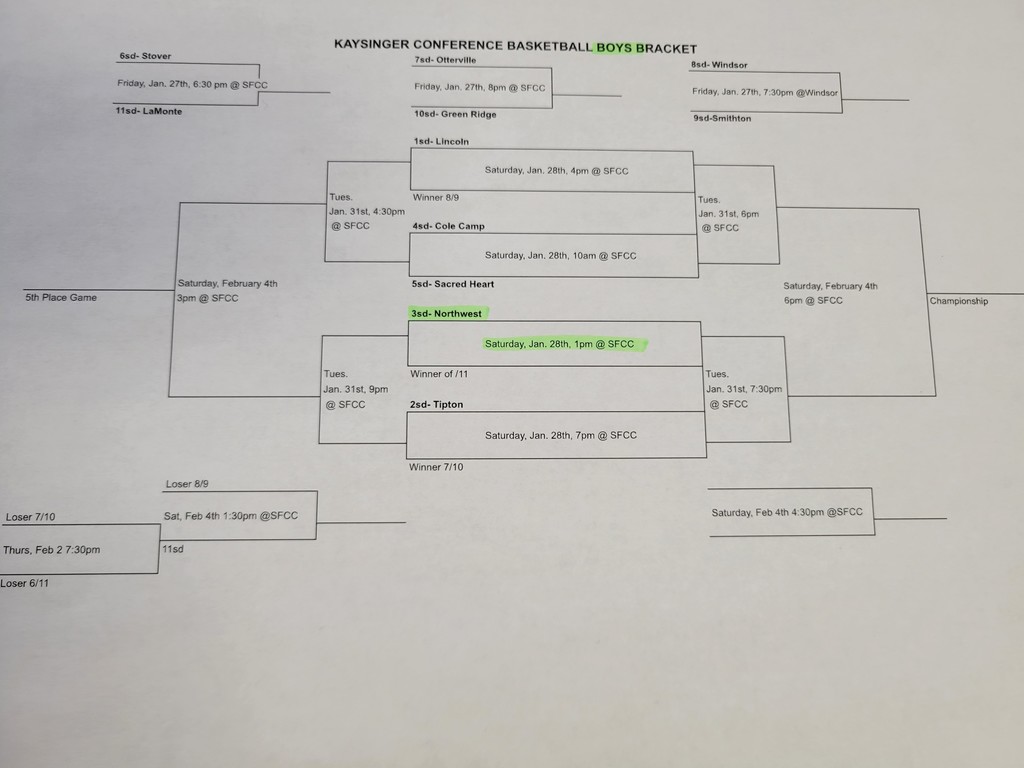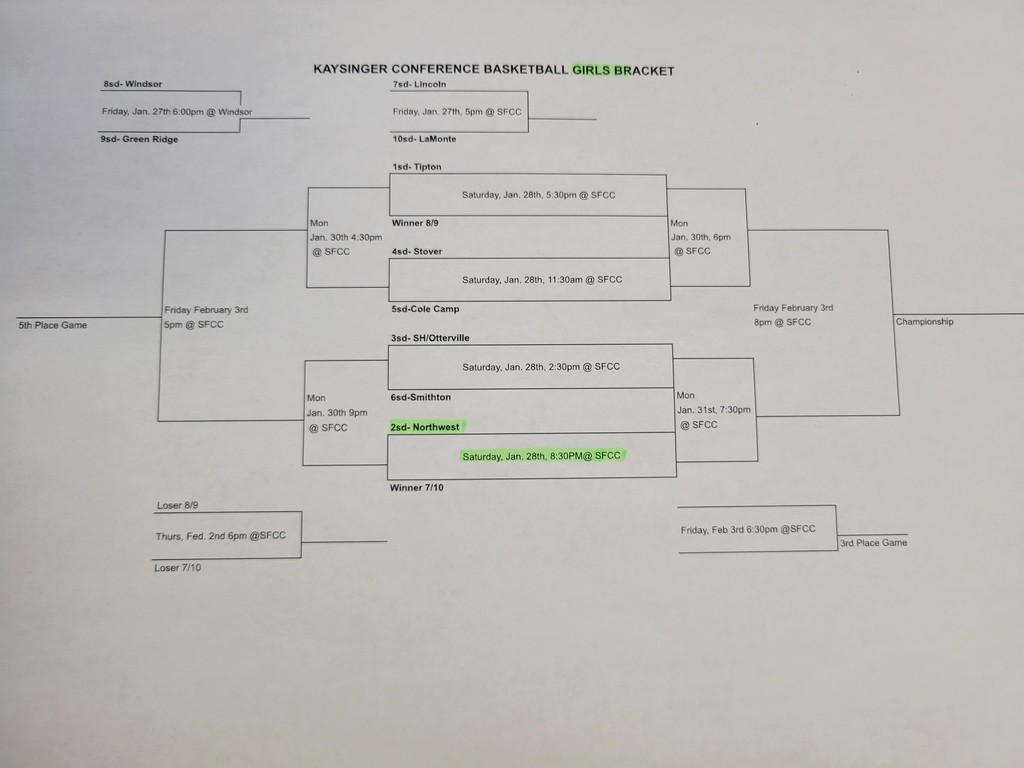 CHANGES for BASKETBALL TONIGHT: Varsity Boys & Girls only - there will NOT be any JV games. Varsity games will begin at 5:00pm.
Northwest Elementary has decided to hold a Read-a-thon this year! Read-a-thons actually get your reader excited about reading and it gives friends and family the opportunity to encourage your child to read even more. Our Read-a-thon starts Tuesday, February 7, 2023. About one week before our Read-a-thon starts we will send home instructions on how to activate your reader's personal page. This is where you will be able to view and record their progress. We encourage you to activate your reader's account today by clicking on
https://www.read-a-thon.com/readers/r/PdzfBx/1
and following the simple instructions. We've chosen Read-a-thon because it will not take much of your time, gives your child a reason to read, and helps in the development of stronger reading skills. We hope EVERYONE participates. Thanks so much, Northwest Elementary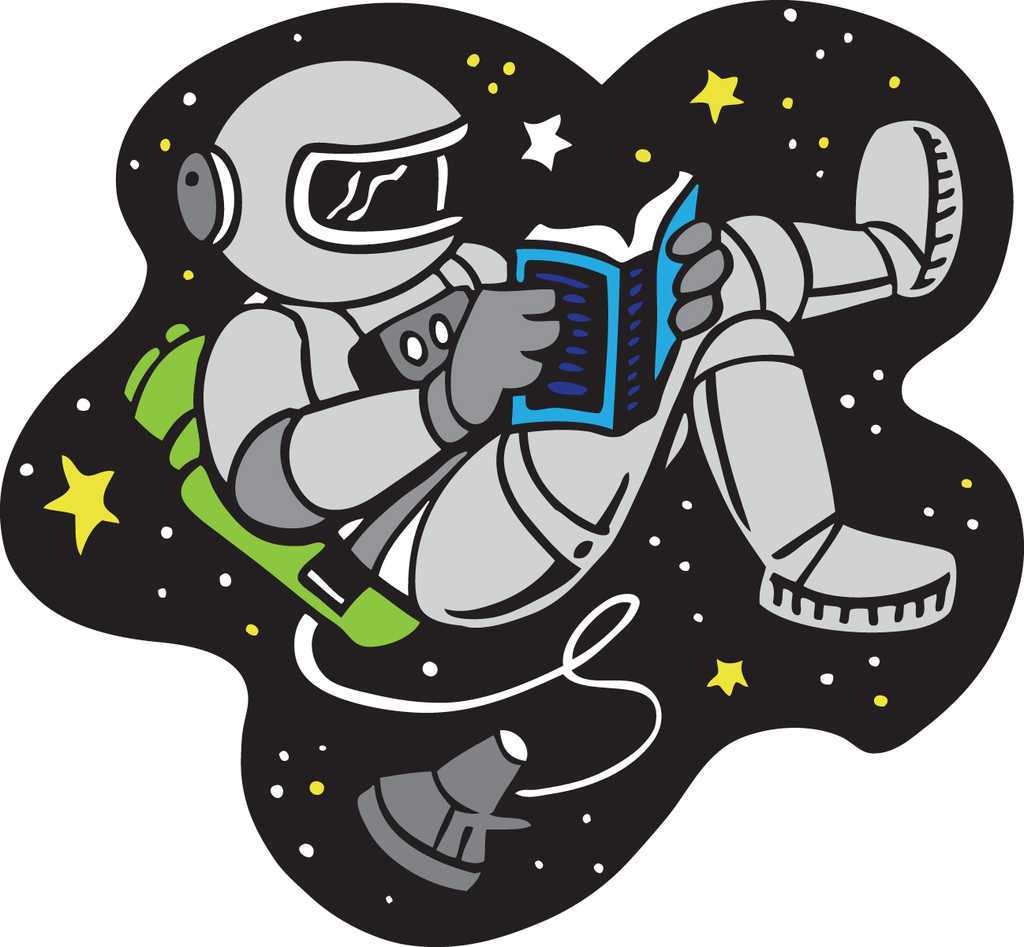 Congratulations!

UPDATE: Starting TOMORROW morning routes and 2 & 3 will return to normal times. This afternoon will hopefully be the only time we have to combine the routes. Thank you

BUS ROUTE CHANGES: Due to unfortunate circumstances, routes 2 & 3 will be combined starting this afternoon until further notice.

We finally received the awards from our Area VIII Trapshoot from November! Our team was 6th! Congratulations to the following members for their awards! - David Thomlinson 5th Overall Shooter - Cade Fagg 6th Overall Shooter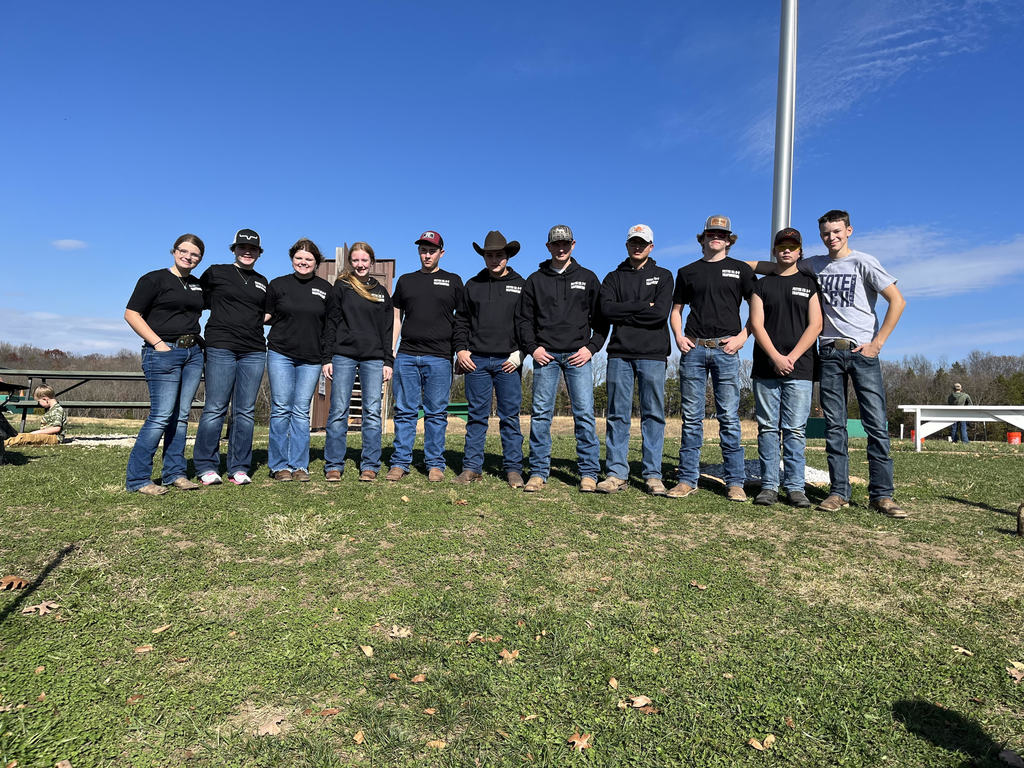 UPDATE: Basketball games tonight begin at 5:30 at Tipton JV Girls 2 quarters then JV Boys 2 quarters Varsity Girls' and Boys' games will follow the JV games

Congratulations Ladies!!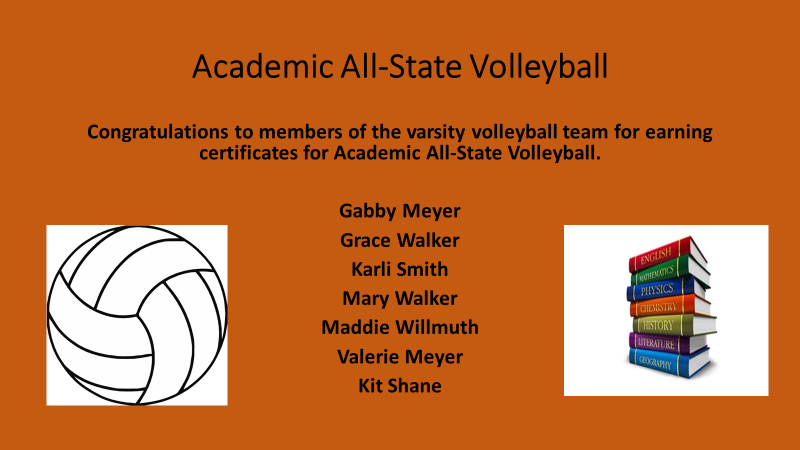 FYI: There is an accident just up the road from the high school on H Hwy. None of our students or employees have left the building and gone that direction this afternoon. We have no other information at this time. Thank you

UPDATE: The Quiz Bowl Meet and Junior High Basketball for tonight have been cancelled. Stover is out of school today and therefore unable to compete today.